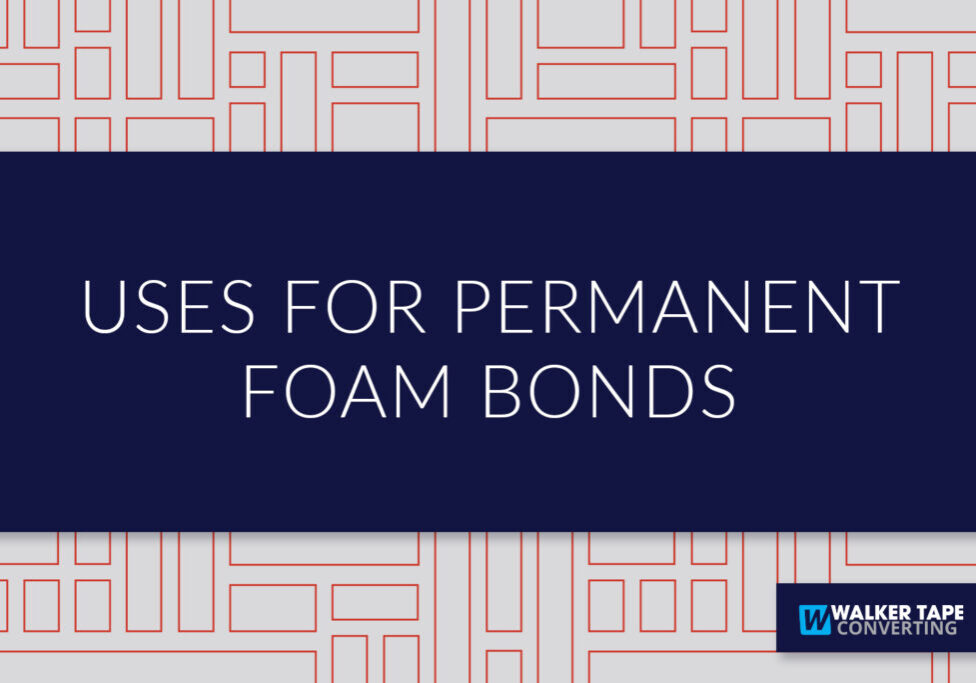 With so many tapes out there, it can be hard to decide what you need in a tape. When you have a need for a permanent bond, that can be even harder. There are a lot of tapes that offer a bond like that. So, how do you pick one?
One great option to consider is foam tape. But what makes them so great?
Why Use Foam Tapes?
Foam is a truly underrated base for tapes. People tend to think that they are bulky and can't hold in the same way other tapes can. But in all reality, there are some really incredible benefits to them.
You can see these benefits especially when foam tapes are used to create permanent bonds. Using foam tape for permanent bonds can provide benefits like:
Having noise dampening properties
So, you can see there are all kinds of reasons why using foam tape for permanent bonds could be ideal!
Applications for Permanent Foam Bonds
But what kind of uses would a permanent foam bond have? There are quite a lot of different applications for this kind of bond. Let's go over some of them.
More and more, car manufacturers have been turning to tape instead of metal fasteners. There's several reasons for this. Tapes create cleaner, less bulky bonds. Plus, they don't wear out as quickly as traditional fasteners.
So, when looking for a good tape to use in this case, foam tapes that create permanent bonds are the way to go.
Use in appliance manufacturing
In a similar vein to cars, appliance manufacturers used to always use metal fasteners. But they have started using tapes instead. This is due to the thin bonds they can create. Plus, they're less likely to expand or contract due to changes in temperature.
Permanent foam tapes can provide all of this, plus a reliable long-lasting hold.
Bonding to LSE substrates
Low surface energy (LSE) substrates are a common problem for tapes. They are surfaces that don't allow the adhesive on a tape to spread out well. This means that they can't hold as well as they're supposed to.
Many foam tapes can provide a good, permanent bond while still being able to grab on to LSE surfaces. So, if you're working with an LSE substrate, a foam tape could be a perfect option.
The foam base of foam tapes is good for a number of different things. One of those is its vibration and sound dampening abilities. The foam works well to absorb sound and vibration making foam tapes a great choice for insulation.
Holding together sports equipment
One area that foam tapes may be perfect for is manufacturing sports equipment. A lot of the materials used in sports equipment are LSE and deal with quite a bit of vibration. Foam tapes generally handle those issues without much problem, along with a permanent bond.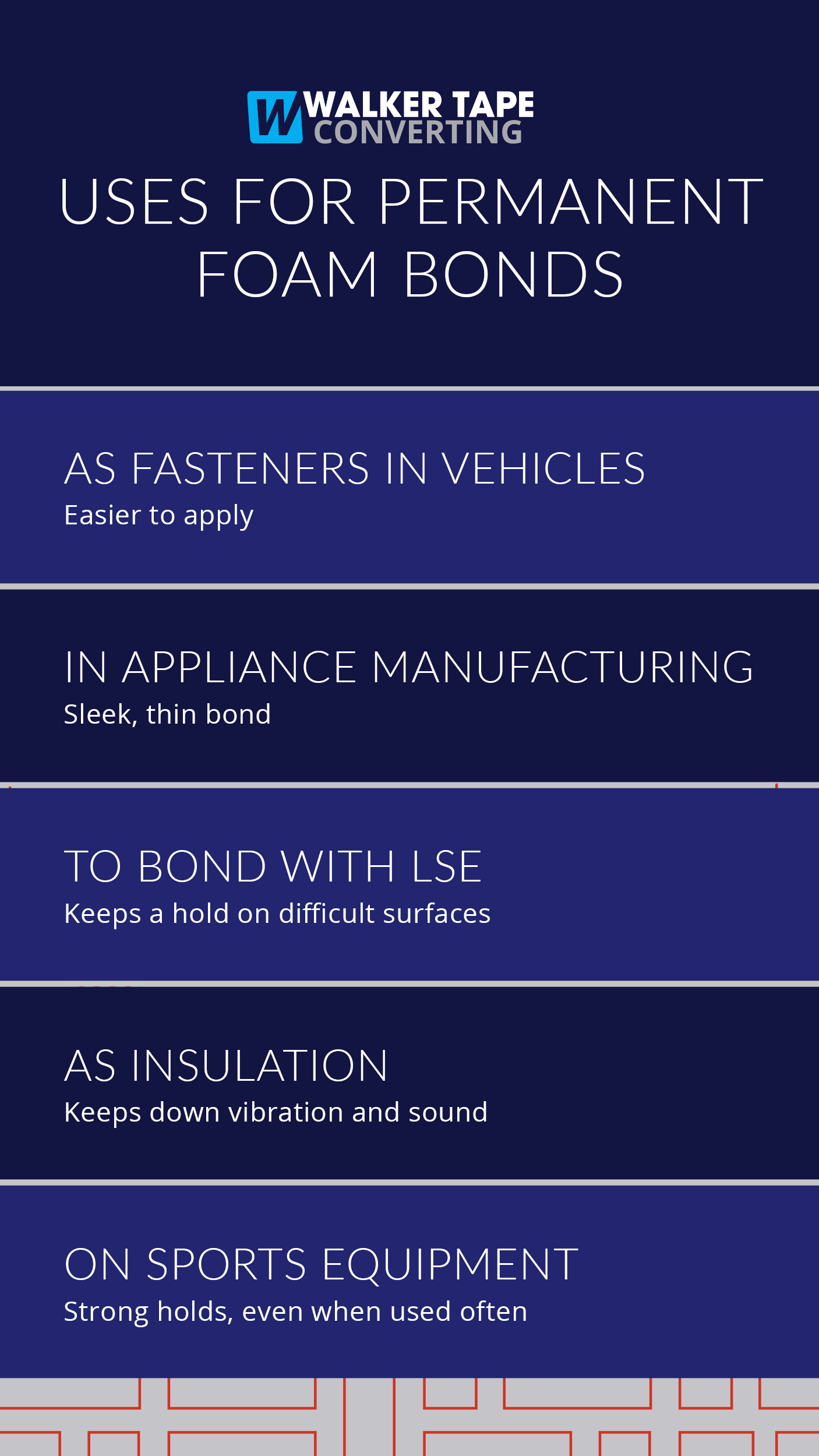 How Walker Tape Converting Can Help You
As foam tapes have gotten more popular, manufacturers have started introducing more and more foam tapes. So, there are a lot for you to choose from. When you're faced with choosing one, reach out to us at Walker Tape Converting.
Our team to tape experts can help guide you on finding the perfect foam tape. Then we will work with you to figure out what customizations will make your tape exactly what your project needs. We have several capabilities that can cut, reline, and change up your tape to fit your specifications.
If you're ready to get started, reach out to us today. Or come and see us at the Adhesive & Bonding Expo in June! We'll be there to meet you and answer your questions.