Tapes for the building and construction market have become so essential that various options are simply called by their utility. Duct tape. Masking tape. Electrical tape. Carpet tape. Window glazing tape. Etc. There are construction tapes for almost every step in a building project. And each step requires different performance standards, from temporary protection to permanent bonds that outperform mechanical fasteners and glue.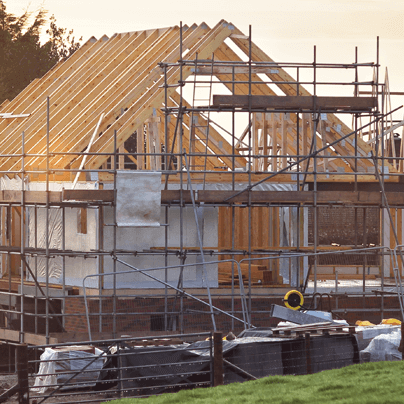 Common architecture, building, and construction tape applications include:
Attractive façades
Building envelope
Electrical
Flooring
Furniture splicing
Heating and cooling systems
Insulation
Mounting (trims, small parts, signs, panels, mirrors, reinforcement bars, etc)
Office wall partitions
Plumbing
Profiles (doors, windows)
Roofing
Solar
Soundproofing
To ensure we design a tape that meets your needs, we consider what substrates it interacts with, the variable environmental conditions, the production processes, etc.
Our relationships with leading tape manufacturers give us access to the strongest and best-performing permanent tapes in the world. We can source solutions for whatever challenging substrates you're up against, be it high or low surface energy, porous, rough, uneven, etc.
And we have the equipment and skills to design adhesives specifically for your project. For example, we can create custom differential tapes with each side optimized for a different surface. And, of course, we can convert any tape to whatever size and shape you need.
Interested in how we can help your business? Receive a free quote now, or simply ask us a question.
Getting a Quote is Fast and Easy
Filling out a short form is all it takes to get a fast and free quote. It will take just a few minutes to fill out the form; and many times we'll get your quote back to you the same day.
Even if you're happy with your current converter, ask us for a free quote. It's hassle free and sure to surprise you. Our better prices and faster lead times make happy customers even happier. We'll even pay for your cost to switch converters (with a minimum contract).