Heavy-duty tapes for any industrial application
All kinds of problems. All kinds of solutions.
Whether you need tapes for manufacturing, assembly, equipment maintenance, safety on the shop floor or job site, or the wide variety of other uses for industrial-grade tapes, Walker Tape has a solution. It's what we were built on. To ensure we design a tape that meets your needs, we consider what layers or surfaces (substrates) it interacts with, the variable environmental conditions, the production processes and much more.
Common industrial tape applications include:
Types of industrial tapes:
In the industrial sector, tapes are exposed to a variety of challenges. Environment. Temperature. Pressure. Substrate surface. Longevity.
That's why it's vital for those bonds to hold fast, every time.
Some of our heavy-duty, double-sided tapes hold with such power that even metal will tear before those bonds will break. And in many circumstances, tape outperforms mechanical fasteners and glue.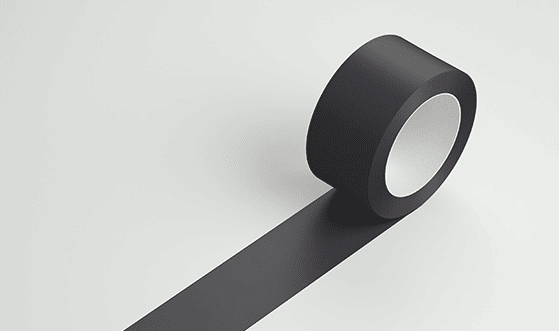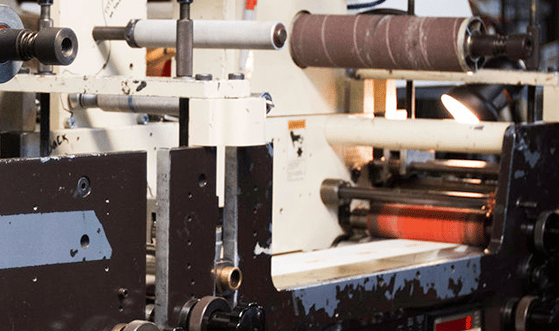 Custom machinery to meet your needs & challenges
Our story is rooted in machinery innovations. There's a dizzying amount of detail that goes into what makes a certain tape the right tape for a project. It takes the best machinery with the right capabilities to provide precisely the adhesive, carrier, liner, and dimensions that work best for your application. Our machines are built to convert to those precise specifications.
Along with precision comes minimal waste. Our machinery uses state-of-the-art technologies that help to minimize waste, which in turn maximizes your ROI. We've even had customers tell us that our machines cut waste in half by comparison to other converters they've worked with.
One converter, vast possibilities
We are a "preferred converter" for the biggest three tape manufacturers in the world — 3M, tesa®, and Avery Dennison. We're proud of those relationships. Not many companies out there have that designation with multiple suppliers. And that's on top of the many other relationships we have with many other manufacturers. What that means for our customers is advantages with price, rapid delivery, more choice, and the ability to customize in ways other tape converters can't. We're here to genuinely be the best resource for our customers, to strategically help them solve problems and challenges, and save money.
Those relationships with leading tape manufacturers give us access to the strongest and best-performing permanent tapes in the world. We can source solutions for whatever challenging substrates you're up against, be it high- or low-surface energy, porous, rough, uneven and more.
We have the equipment and skills to design adhesives specifically for your project. For example, we can create custom differential tapes with each side optimized for a different surface. And, of course, we can convert any tape to whatever size and shape you need. We look at it from our customers' point of view. If we need more adhesive options to come up with the right solution for an issue or challenge, we aren't limited by working with only one tape manufacturer's products to choose from.
Walker's power of possibilities
With our decades of experience, we know tape. Here are some of the capabilities and expertise we use to craft the perfect product for you.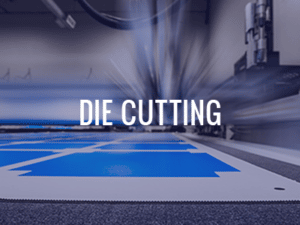 Need a custom shape and size? No problem.           We can die cut tape with a liner into whatever custom shape and size you need.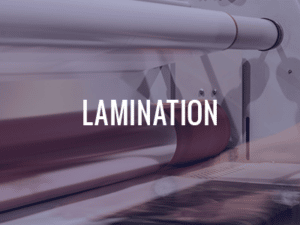 If the existing tape liner is too flimsy for your application, rips easily, or doesn't come well, we can replace it by laminating another liner in place.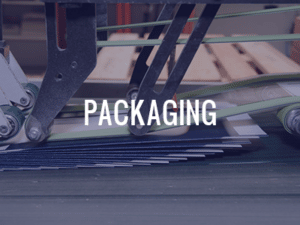 Our in-house design team can design custom packaging for your retail products. Need a logo?  We can help with that, too.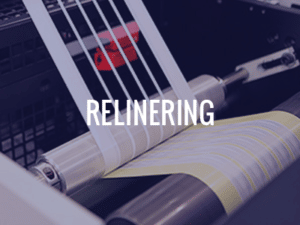 We can quickly and easily replace the liner that came stock on your tape with a more suitable material for the job at hand.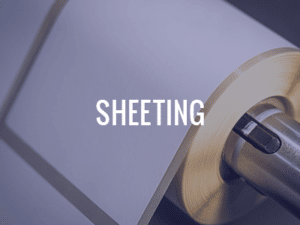 Need tape cut to a custom length and width? We have a customized sheeter that allows us to cut any length and width up to 48 inches.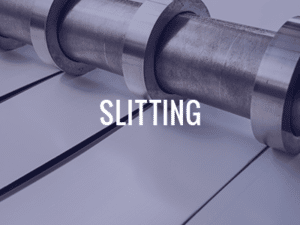 We offer three slitting options: crush-cut, razor and baloney. Ideal for customers who require a variety of widths.
Getting a quote is fast & Easy
Filling out a short form is all it takes to get a fast and free quote. It will take just a few minutes to fill out the form; and typically we're able to get your quote back to you within the same day. Even if you're happy with your current converter, ask us for a free quote. It's hassle free and sure to surprise you. Our better prices and faster lead times make happy customers even happier. We'll even pay for your cost to switch converters (with a minimum contract).