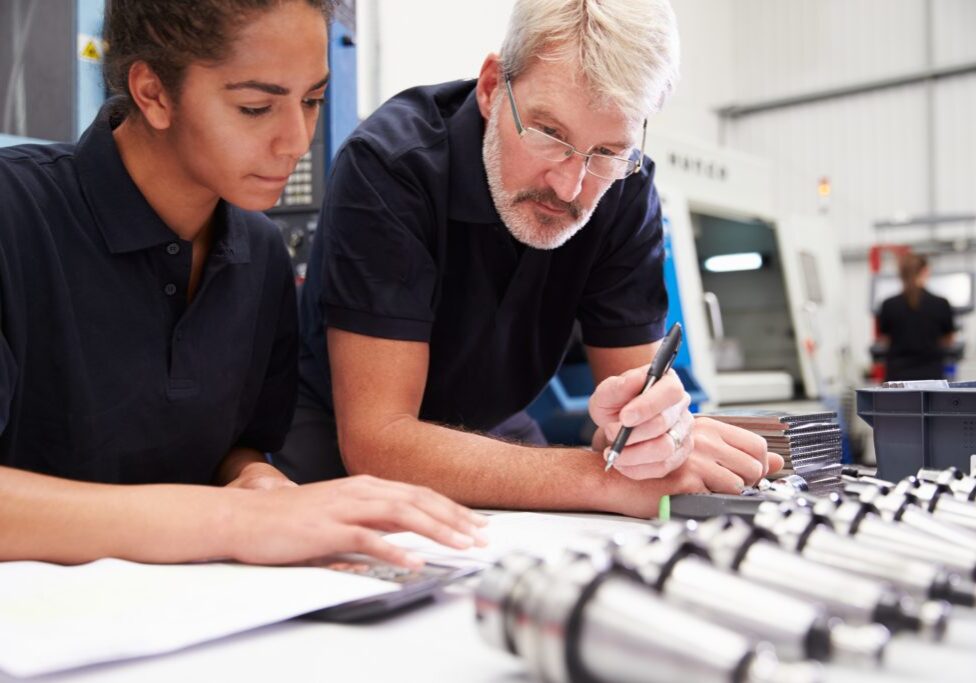 If you are a small business owner, you understand what a long and difficult journey entrepreneurship can be. Staying profitable is obviously vital, but it is not easy. If you own a product based company, it can be difficult to find a manufacturer who is willing to work with you at all. It's even harder to find a manufacturer who doesn't have outrageous minimums or unit costs for their products. Walker Tape has been around for over 30 years. But that doesn't mean we've forgotten those days. We remember what it was like contacting supplier after supplier and just crossing our fingers they would be willing to work with us. We have been incredibly lucky to get where we are with the help of our amazing suppliers and loyal customers. That's why we work so hard to ensure that we are a business entrepreneurs can feel comfortable working with. We want to be sure our customers know that they are getting the best service and products for the best prices on the market. How do we keep costs down while maintaining top-notch service? There are four main things that make Walker Tape a unique place to do business.
1. We're a family business.
We have three generations working within our company. Our founder, Brent Bonham, is still here working every day. His daughter is our president and his grandson is our CEO. It's been very important to them that everyone who works with Walker feels like a part of the family. We don't have a sales team hunting people down, cold calling business owners and treating them like numbers on a spreadsheet. When you work with Walker you work one-on-one with a product expert who has decades of experience in the industry, not a salesman. We treat you like we want our suppliers to treat us. As human beings who deserve respect and attention.
For over 30 years we've been building relationships with our customers and suppliers. We've travelled to spend time with customers and suppliers all over the country. We've spoken over dinner, come up with solutions for each other's businesses, and met each other's families. We strongly believe that business is much better when you realize that you're working with and serving real human beings. It's makes doing business more profitable for all of us, and also much more fun!
2. We have decades of experience.
What's one of the biggest things you look for when hiring an employee? Most likely it's experience. You're not going to hire someone without experience as an accountant. There's too much on the line. Why would finding a supplier be any different? Finding a tape supplier may not seem as vital as having someone experienced keeping your finances in check. But it can be just as important for your bottom line.
We've been doing this for a long time. Like we said, we're three generations and over 30 years in. We have a combined total of hundreds of years of experience with tape converting and manufacturing between our executive team alone. We've worked on hundreds of projects and produced thousands upon thousands of products.
We're sure your product is unique. That's why you need a custom converter. We may not have worked on a project exactly like yours in the past. But we've definitely worked on something that's taught us to do exactly what you need. Not only can we do it, we can do it in a much more cost effective way than our competitors with a much more personal touch.
Case Study #1
One of our favorite things to do is develop new products. We had a business owner come to us recently who had an idea for a tape that was very unique. She knew basically nothing about tape, but she had a big idea. We hadn't seen anything like it. Our product team worked directly with her to decide what type of tape she needed, and which shapes would best suit the application. She needed die cut shapes that were easy to remove from the tape liner and fit exactly where they were needed. We were able to source the type of tape she needed for her project and convert it into a shape that worked perfectly for the application. She's creating an entire business off of this product and it's set to launch in just a couple of weeks. This is a perfect example of someone coming to us with an idea and using our expertise to make it become a reality.
Case Study #2
We also enjoy reinventing products businesses are currently using. We had a company come to us who was unhappy with their current tape solution. They had die cut tape that was made specifically to fit a medical device. The device needed to stay in place for a specific amount of time but the tape was failing and the device was falling off. That was obviously very problematic in a medical setting. We were able to work with them to find out the specific reasons the tape was not working for the application. We were then able to design a tape that was more suited to holding the weight of the device to the specific surface. We created a differential tape, meaning a tape that had different adhesive on each side. One side had an adhesive specifically designed to adhere to the device. The other side had an adhesive specifically designed to adhere to skin. We also designed the structure of the tape to be able to hold the weight of the device and be easier for the medical staff to use than their previous solution. Because every part of this tape was designed to work specifically for that application, the device actually began to stay strongly attached to the surface for the amount of time needed with no issues. This product is breaking down traditional usage boundaries for this application and allowing the device to do things that were previously not possible.
This is one of the most exciting things we're able to do as a tape converter; source raw materials to create tapes that didn't exist previously. By building a tape from scratch, we're able to meet our customer's needs and create products that work better than anything else on the market for their specific applications.
These are just a couple of the many customers who have benefitted from working with our experienced team. If you are looking for the best and most cost effective tape solution for your project, looks no further than Walker Tape. Now let's look at how we're able to make these custom solutions so cost effective.
3. We create custom machinery.
Brent is an inventor at heart. Walker started from his idea that he could create better products by building custom machinery. By doing so he's been able to create machines that are much more efficient than what's available on the market. More efficient machines means less labor dollars and lower product prices. This alone has created thousands of dollars in savings for many of our clients.
Case Study #3
A great example of this is a machine Brent created to produce a custom die cut tape shape. There wasn't a machine in the industry that could create this specific product efficiently enough for us to be able to give our customers prices we felt comfortable with. Brent created a machine specifically designed for those products that has on average 28x the efficiency of any machine doing the exact same job. That means that it's taking us minutes to do jobs it's taking other companies hours to do.
That's like your accountant suddenly taking only 10 minutes to do your taxes and actually doing a better job than anyone in their industry. Imagine the savings! While that may not be possible, creating smart machinery that works faster and more efficiently than any other machine is definitely possible. We've proven it time and time again. That's a savings we pass on to you for your custom products.
4 . We have excellent relationships with our suppliers.
We've been in the business of custom tape converting and manufacturing for over 30 years. That combined with our personal, family way of doing business has given us a major advantage when it comes to our supplier relationships. We work with the top tape and adhesive brands in the world. We have personal relationships with people inside each of those companies and have built trust with them because of the way we do business. This has given us excellent pricing on the products we bring in house to convert. That means you're getting the best products on the market converted with the best efficiencies in the industry, leading to the best prices around.
In any business, combining excellent product costs and efficiencies along with treating people well, will lead to success. We make that a reality every day in our business. It doesn't matter if you've never worked with a manufacturer before or you don't know anything about tape. We can start from scratch on any product or reinvent an existing product. Whether you have an idea or just a question, get in contact with us. We'd love to work with you.