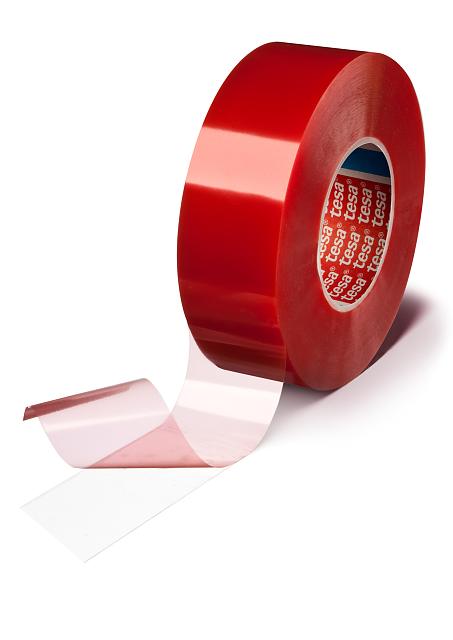 tesa®  4965 has a polyester backing with an acrylic adhesive. It features strong and reliable bonding immediately after application. It's an excellent option for applications with heavy stress, high temperatures, or critical substrates, making it a popular tape in industrial settings. This is an excellent option for mounting and bonding applications in any industry. This tape is also recognized according to UL standard 969. UL file: MH 18055. You can read more about it on our blog here.
Common Applications
Auto Industry: Mounting of ABS plastic parts
Construction Industry: Window mounting
Weather Stripping: Mounting rubber/EPDM profiles
Furniture Industry: Mounting moldings and decorative elements
Electronics: Mounting battery packs, lenses and touch-screens
Appliance Industry: Mounting and bonding internal and external appliance parts
Specifications
Backing: PET film
Color: Transparent
Total Thickness: 8.07 mils
Type of Adhesive: Tackified Acrylic
Elongation at Break: 50%
Tensile Strength: 11.42 lbs/in
Temperature Resistance Short Term: 200 °C
Temperature Resistance Long Term: 100 °C
Find more information on tesa's website here.