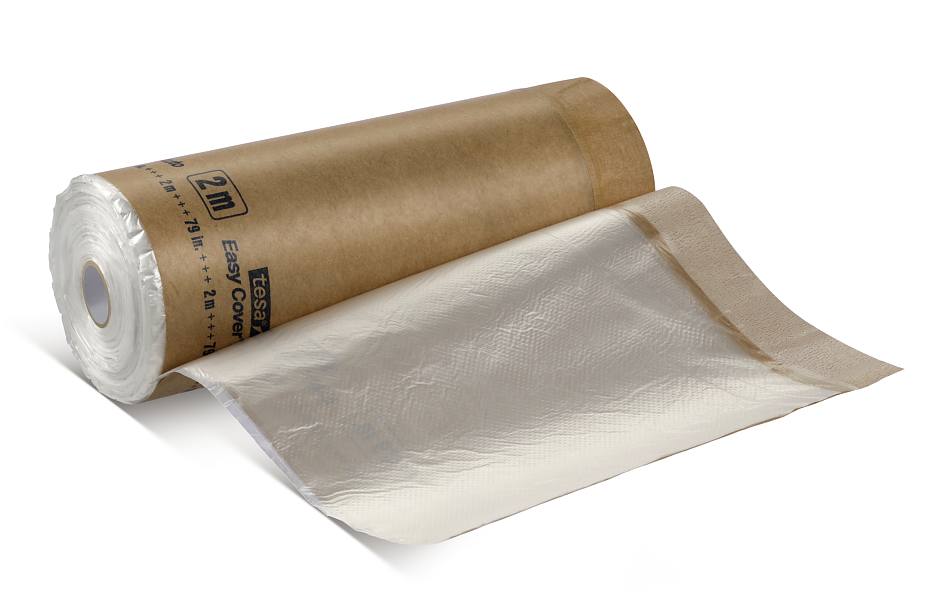 tesa® 4378 offers a convenient 3-in-1 system for masking large areas. It combines the slightly creped masking tape tesa® 4309 (natural rubber adhesive), a masking paper border, and a high density polyethylene (HDPE) masking film for ideal protection. This system makes it easy for a single person to cover large areas quickly.
tesa® 4309 is conformable and suitable for spray-painting applications that may require oven drying up to 248°F.
The masking paper border ensures paint absorption at the area closest to the coating spot. 
The HDPE film, treated to catch paint, protects against spray particles.
Large area masking for industrial, transportation, and automotive spray painting projects
Adhesive: Slightly creped paper

Carrier: Natural rubber

Total thickness: 6.69 mil 

Masking coverage thickness: 0.39 mil

Masking coverage material: HDPE

Additional protective paper weight: 37 g/m²

Adhesion to steel: 31.97 oz/in

Elongation at break: 12%

Tensile strength: 26.83 lb/in

Temperature resistance: 248°F

Removal: Easy

Paint anchorage: Very good

Sharp color edge: Very good