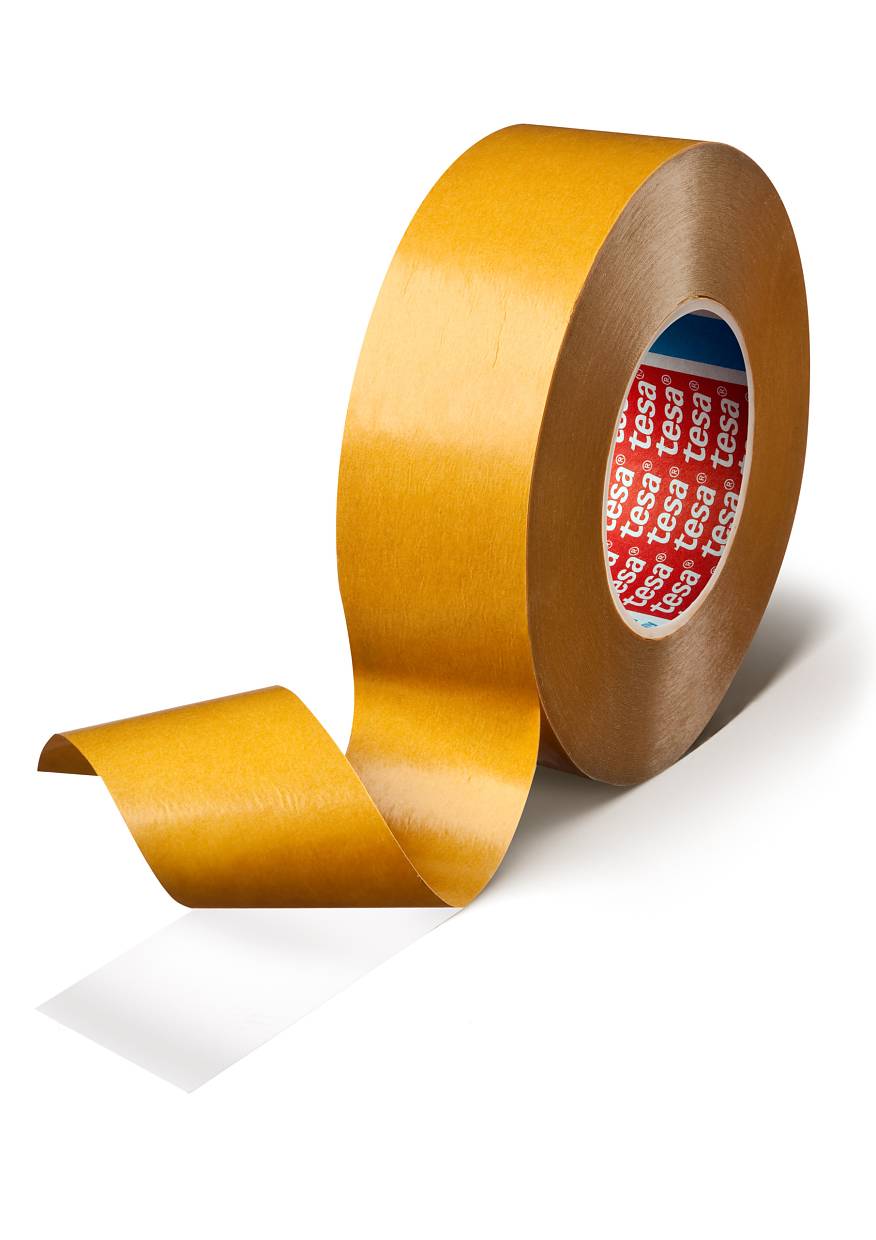 tesa® 4970 is a double-sided self adhesive tape with a PVC film backing and a tackified acrylic adhesive. The liner is yellow but the actual tape is white. It features high tack and immediate adhesion. It has a high coating weight, making it good for bonding to surfaces that are rough or dusty. This tape is ideal for long-term applications. It is suitable for mounting and bonding applications in basically any industry.
Common Applications
Mounting plastic and wooden trims
Mounting decorative point of sale materials and displays
Mounting signs and scales
Mounting and bonding in any industry
Specifications
Backing: PVC Film
Color: White
Total Thickness: 8.85 mils
Adhesive Type: Tackified Acrylic
Elongation at Break: 20%
Tensile Strength: 21.69 lbs/in
Type of Liner: Glassine
Color of Liner: Brown
Thickness of Liner: 2.79 mils
Weight of Liner: 82 g/m²
Temperature Resistance Short Term: 70 °C
Temperature Resistance Long Term: 60 °C
For more information, visit tesa's website here.