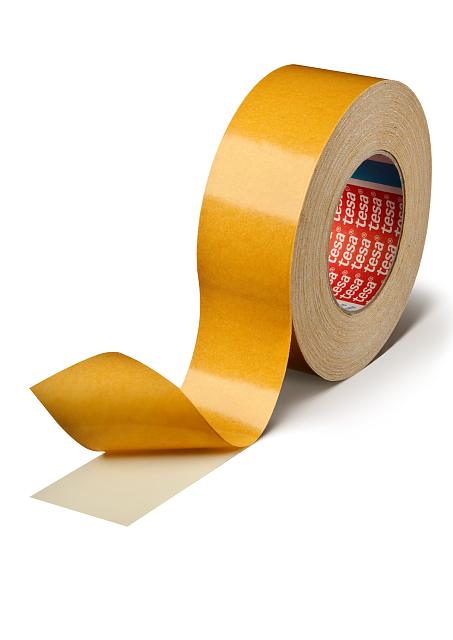 Tesa® 4964 has a flexible fabric backing and a rubber adhesive. It has a large amount of adhesive, making it ideal for use on irregular surfaces. It's also resistant to tears and can be removed from surfaces without leaving sticky residue behind. Before using this tape on plasticized surfaces, test on a small area.
Common Applications
Splicing fabrics
Holding carpets in place
Laminating arch supports and heal protectors
Temporary fixation of parts on metal equipment
Specifications
Backing: Cloth
Color: White
Total Thickness: 15.35 mils
Type of Adhesive: Natural Rubber
Elongation at Break: 10%
Tensile Strength: 45.68 lbs/in
For more information on this tape, visit Tesa's website here.