tesa® 4651 Premium Cloth Tape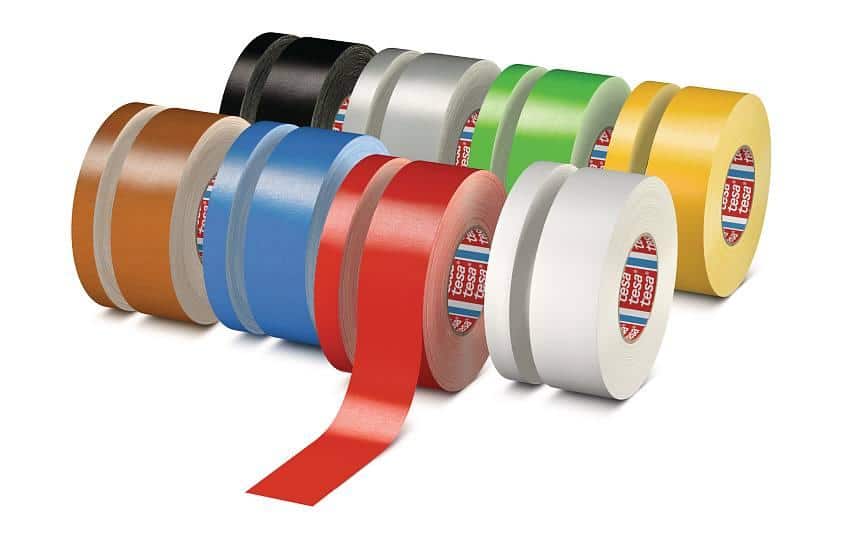 tesa® 4651: Powerful Cloth Tape for Most Applications
The tesa® 4651 is exactly the coworker your workday calls for. It's a high-quality, acrylic-coated cloth tape that performs so reliably for so many different applications that you can count on immediately increased productivity and cost savings over time. Sandblasting? How about manufacturing bicycle rims? Need safer ways to manage warehouse traffic or construction sites? In each case, tesa® 4651's the tape to reach for. 
One selling point tesa® uses illustrates how much they stand behind their cloth tape: "For perfect results."
Features
Adhesive: Natural rubber

Backing: Acrylic-coated cloth

Woven rayon fabric with 145/in

2

mesh count 

Available in 8 colors: black, gray, green, yellow, brown, blue, red, and white

Total thickness: 12.2 mils

Adhesion to steel: 30.14 oz/in

Elongation at break: 13%

Tensile strength: 57.1 lb/in

Abrasion resistance: Excellent

Humidity Resistance: Yes

Temperature resistance (30 min): 266°F

Suitable for die-cutting
Performance Benefits: How tesa® 4651 Achieves Perfect Results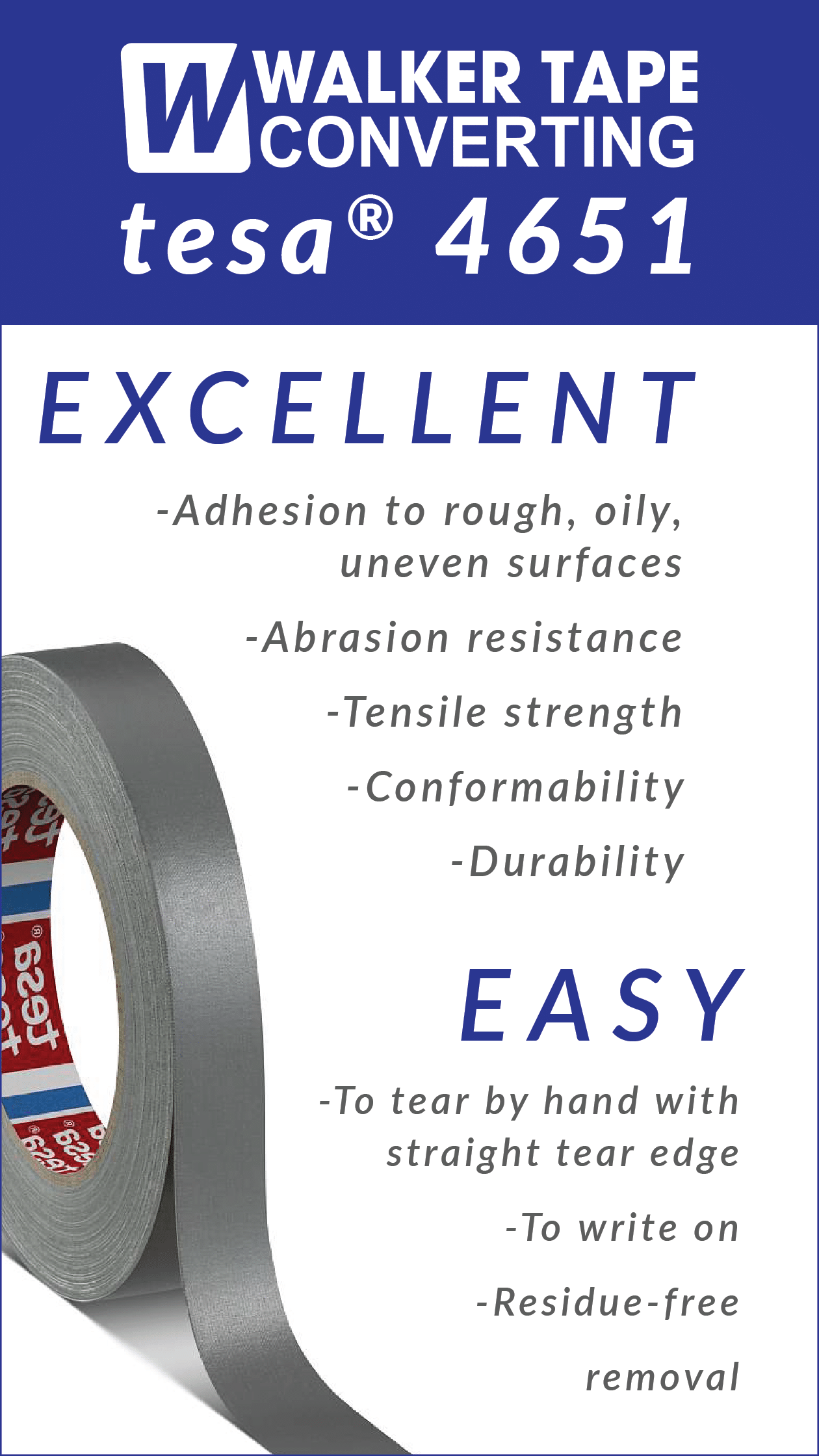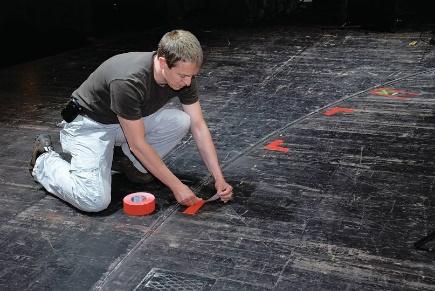 Adhesion to Challenging Surfaces
tesa® 4651 features an excellent bond to rough, oily, and uneven surfaces. In fact, because it works so well in so many challenging applications, it's quickly becoming known as the go-to professionals use for many applications like sandblasting, marking, and floor-sealing.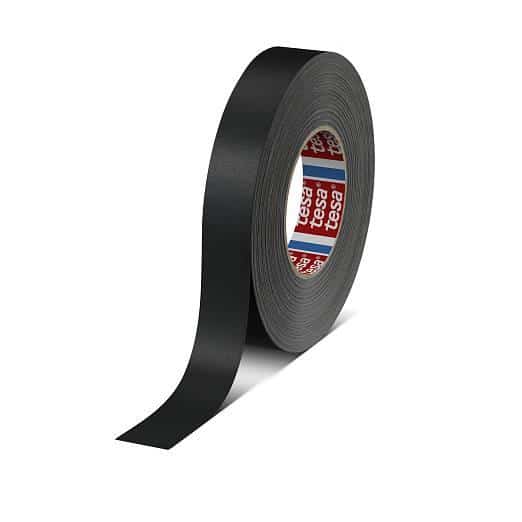 Residue-Free Removal
That is, in fact, exactly what it sounds like. On floors, walls, tools, glass, fabric, pipes, whatever the surface, tesa® 4651 removes cleanly.
Abrasion Resistance
For jobs with a lot of wear and tear or constantly moving parts, tesa® 4651 offers excellent resistance to high abrasion. For example, this strength makes it great for protecting inner bicycle tubes from jagged spoke holes during manufacturing.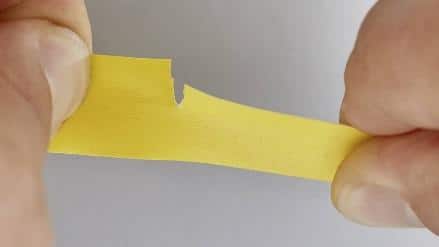 Tearable by Hand
Like the photograph shows, tesa® 4651 offers a straight tear edge. This convenience helps improve efficiencies, saving time when you need to make several tears. Plus, the straight edge looks better, making your floor markings look professional and clean.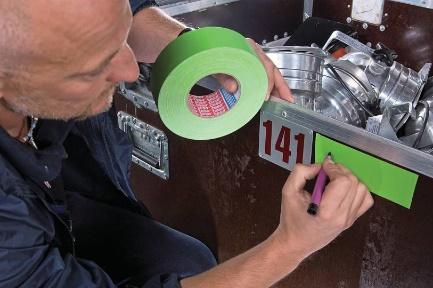 Easy to Write On
tesa® 4651 makes labeling quick and easy. Use the pen you have on hand when the markers on a jobsite go missing. And with such bright color options, you can ensure a safe workspace and performance accuracy with more eye-catching signs and directions.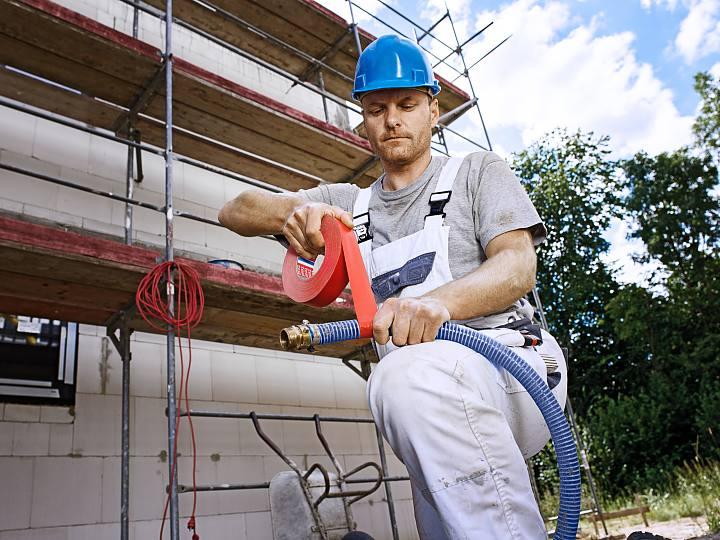 Tensile Strength
This premium cloth tape has a stable backing for strong coatings and highly demanding applications.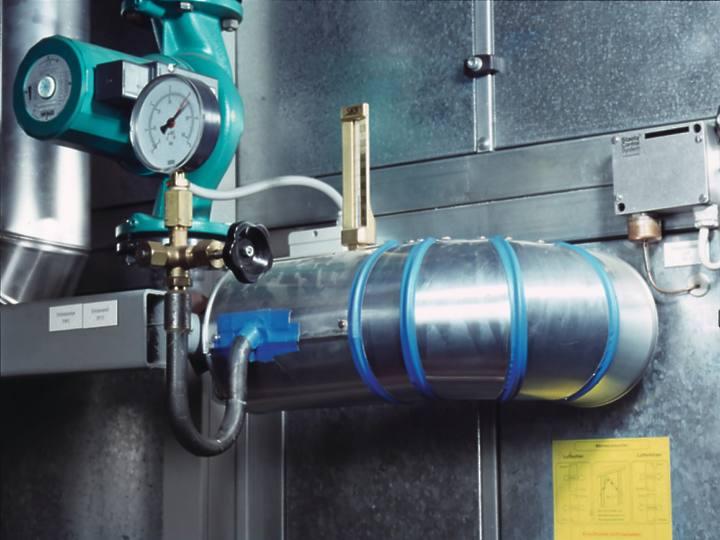 Conformability
Where there are folding parts, sharp corners, hinges, curved pipes, there are places where a conformable tape is essential. And with their high flexibility, tesa's selection of cloth tapes adapt well to challenging surfaces.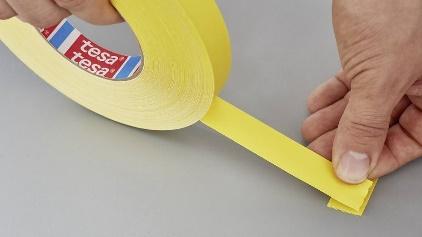 Slip Protection
As tesa® puts it, their cloth tape offers "excellent prevention of slipping and dirt retention in [trunk] floors." And this same principle can be applied to any industry where you need to keep loose or removable parts from slipping or leaking.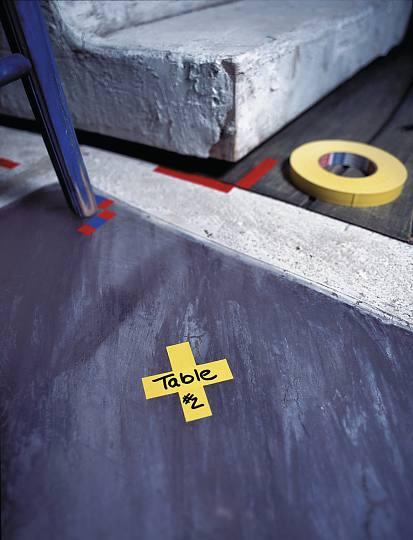 Durability
So many of the above performance benefits highlight how durable of a tape it is. In fact, its performance strengths in such varied applications make it ideal for nearly any job. Whether you're marking floors for industrial and construction jobs or just looking to reinforce protective covers on books, tesa® 4651 can handle it.
Common Applications
Indoor/outdoor applications

High demanding applications

Labeling, fixing, bundling, repairing, marking, masking

Protection of uncoated surfaces 

Permanent sealing of pipes

Sandblasting 

Floor-sealing 

Preparation of skirting boards

Securing sharp edges

Securing glass layers in transit 

Book-edge protection by reinforcing the protective cover

Prevention of slipping and dirt retention in vehicle trunk floors

Wheel rim protection during bicycle manufacturing
Want this impressive cloth tape in your toolbox? Conveniently add it to a quote today.