tesa® 4338 High-Performance Masking Tape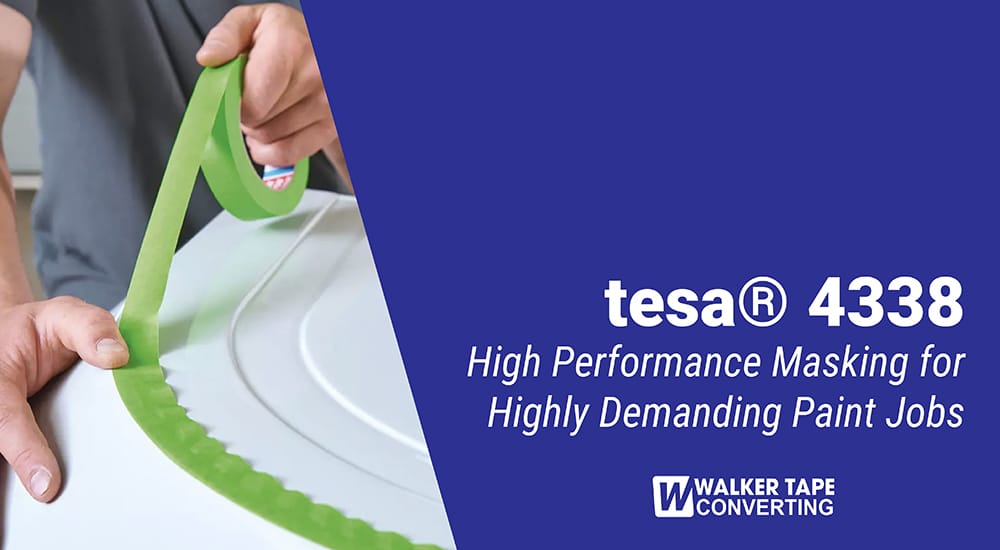 tesa® 4338: Masking Tape Made for High Performance 
The tesa® 4338 is a smooth, user-friendly masking tape for highly demanding paint applications. It consists of an age-resistant natural rubber adhesive on a slightly creped paper backing. Specifically developed for industrial and transportation paint masking jobs, tesa® 4338 holds secure even through multiple oven-drying cycles. And when taking off the mask, you can count on a residue-free removal with a clean paint edge. 
The following spotlight delves deeper into these and various other benefits of tesa® 4338 high-performance masking tape.
Features
Adhesive: Age-resistant natural rubber

Backing: Slightly creped paper

Total thickness: 5.7 mil

Adhesion to steel: 4.96 oz/in

Elongation at break: 13%

Tensile strength: 3.81 lb/in

UV resistance: Up to 7 days

Long-term high temperature resistance: 248°F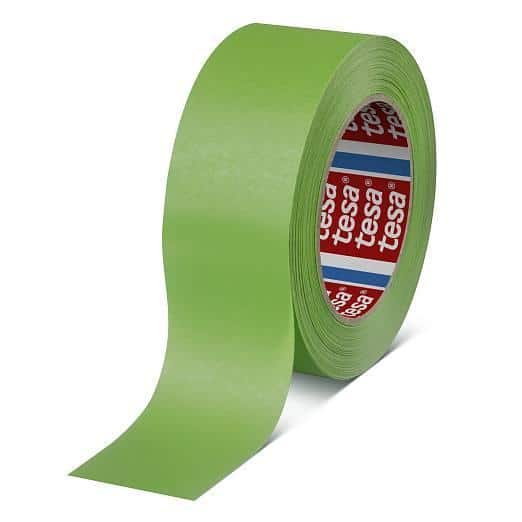 High-Performance Benefits: How tesa® 4338 Simplifies Your Paint Masking Applications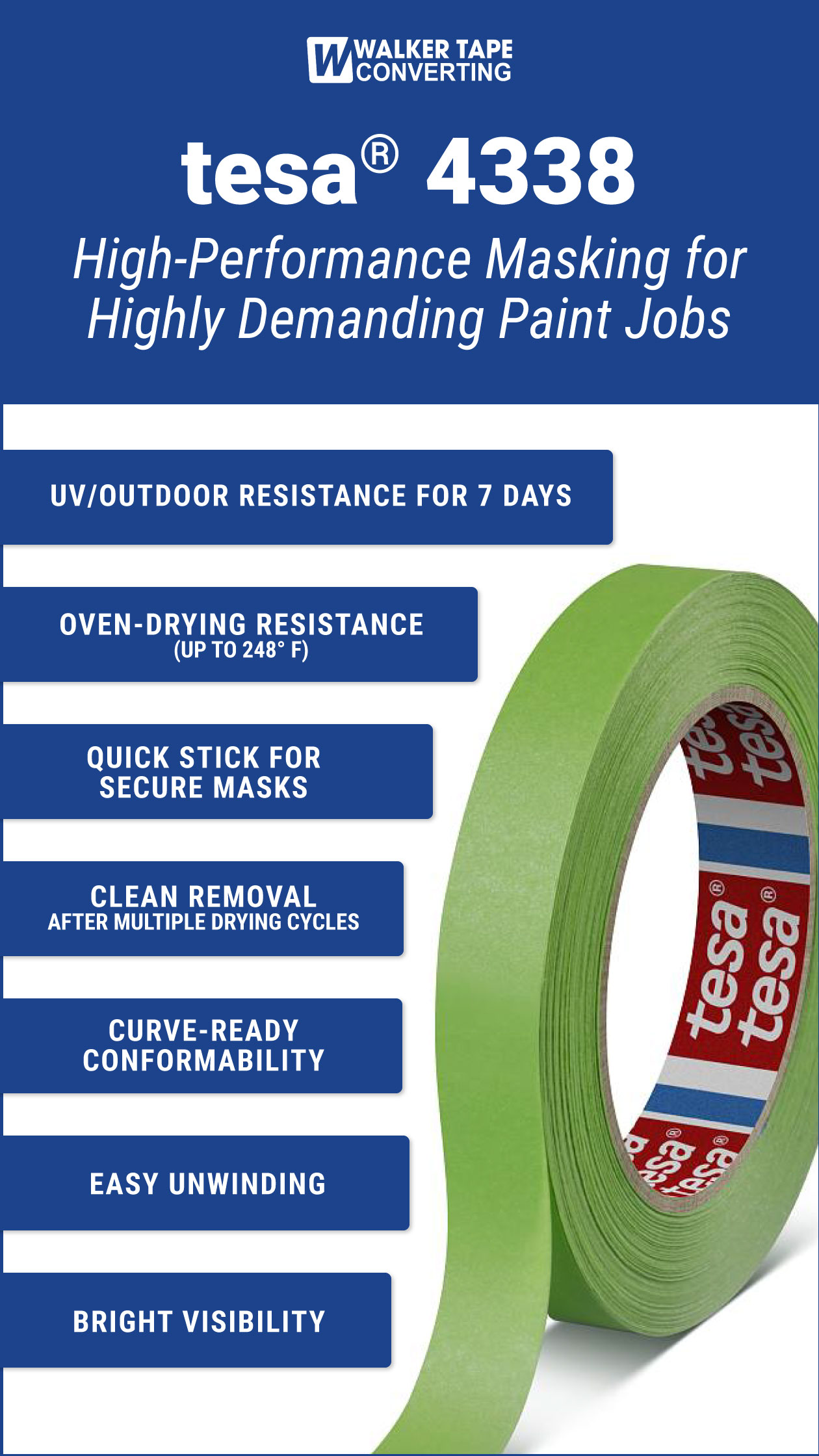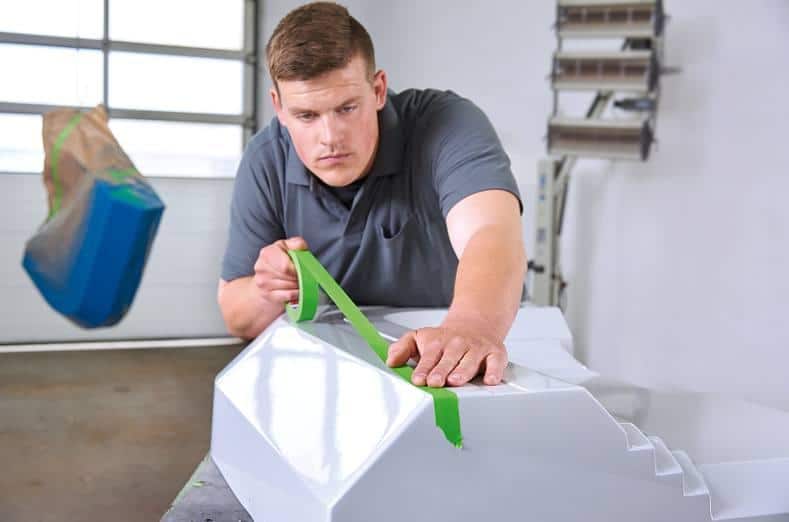 Out of the box, tesa® 4338 high-performance masking tape immediately has excellent handling perks. Designed with the end user in mind, it offers easy, controlled unwinding. And the slightly creped paper backing gives it great hand tearability. These performance benefits combined result in a masking tape that's friendly on the fingers and improves the application process. 
Plus, the vivid green stands out against any surface. So, you can always spot what the tape covers, ensuring your mask envelopes everything you need protected.
Related to how easy tesa® 4338 is to use, it's also conformably savvy around corners. A flat, straight surface is a rarity in the transportation sector.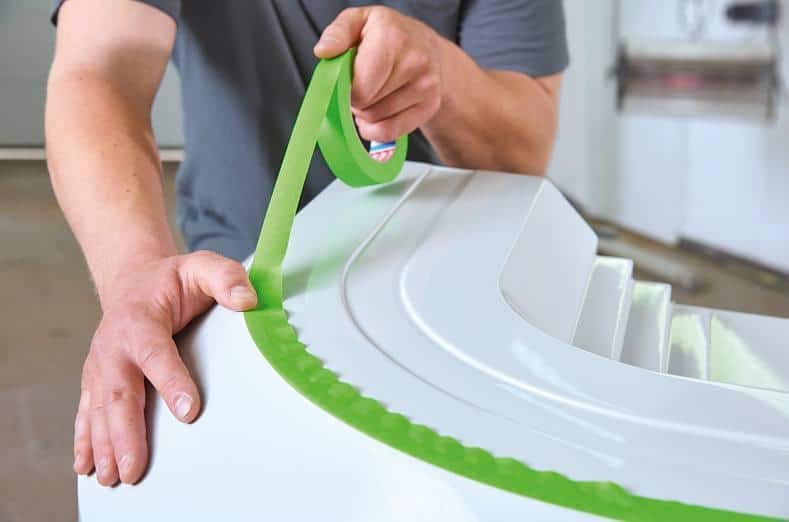 And when irregular shapes need coats of paint, it's best to go with a masking solution suited for such curves. With the quality tesa® brings to the 4338, you can rely on it to conform well to the angles you need to mask.
Fixes securely to different surfaces
tesa® 4338 high-performance masking tape uses a natural rubber adhesive, and one of the advantages of such adhesives includes high initial tack. So, this immediate bond means you can get to work right away and set your own pace.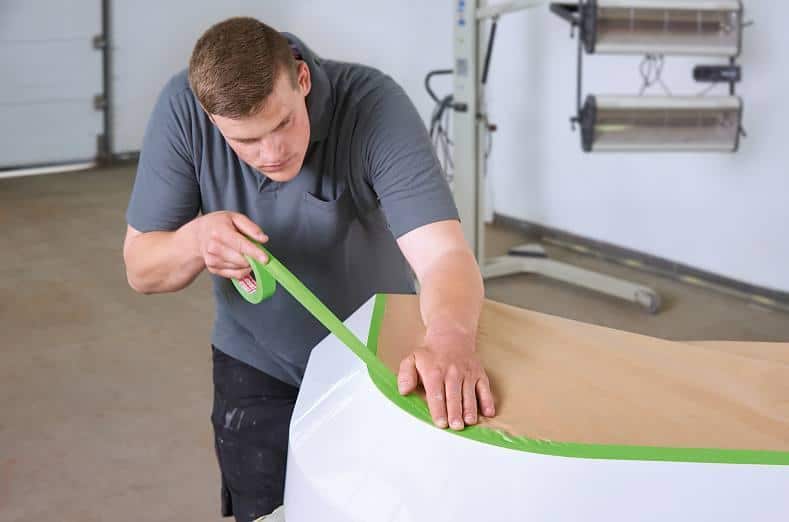 Granted, like all tape, it takes time to reach its full bond strength. But thanks to its quick-stick properties, tesa® 4338 is strong enough to immediately mask surfaces free of issues such as peel-off.
Withstands oven heat up to 248°F
As stated earlier, a main strength making tesa® 4338 a high-performance masking tape has to do with how well it withstands the oven. Its bond holds securely even up to six oven-drying cycles up to 248°F for 40 minutes at a time.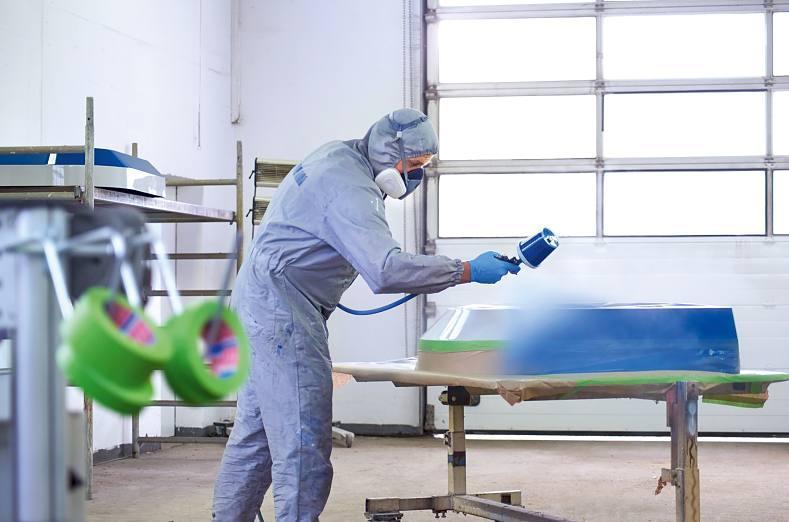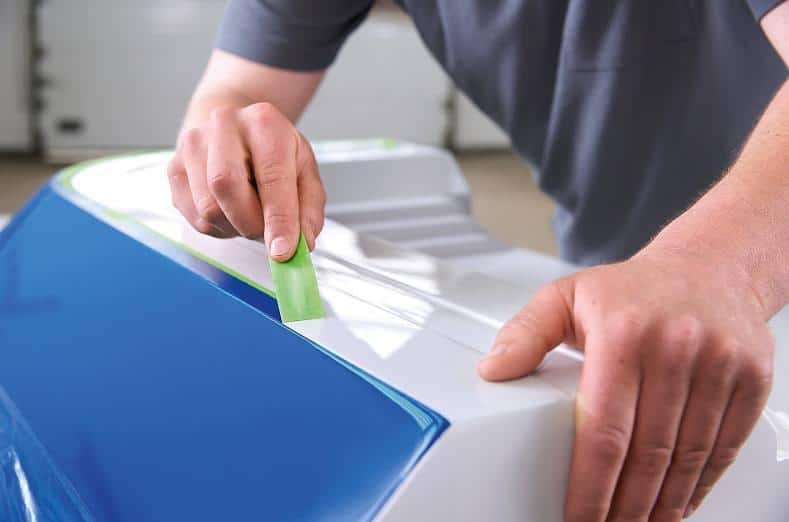 Another main trait making tesa® 4338 a high-performance masking tape is its impressively clean removal. Even after six oven-drying cycles, it's easy to remove, residue-free, and has excellent paint anchorage for a straight, clean paint edge. 
Specifically designed with oven heat resistance and residue-free removal, tesa® 4338 provides the ideal solution for industrial and transportation paint masking jobs.
Stores safely outside for seven days
The natural rubber adhesive of tesa® 4338 resists aging from UV exposure. Usually, one common issue facing rubber as an adhesive is the tendency to be sensitive to ultraviolet light.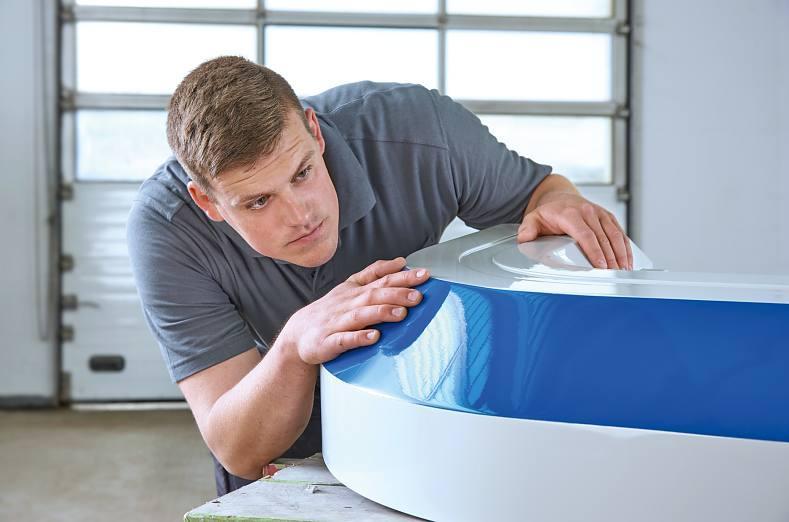 Yet, this high-performing masking solution withstands UV for seven days. This strength allows you the freedom to store masked objects outdoors temporarily.
Common Applications
Masking for spray painting that includes oven drying (248°F)

Marine, train, truck, and other transportation paint masking applications

Industrial painting jobs
Need a high-performance masking tape for your highly demanding paint application? Add tesa® 4338 to a quote today.